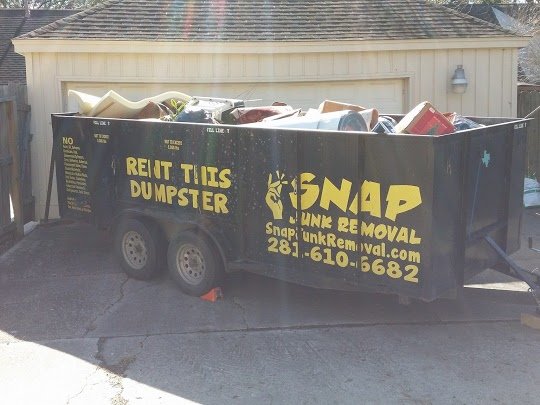 15 Yard Trailer


$350 1-7 Day Rental, 3,000 pounds included, Max 4,600 pounds
$10 Per Additional Day, Household Junk and Furniture Only
$60 Per Additional Ton, Includes Drop Off and Pickup

This selection is perfect for getting rid of your unwanted furniture and household junk when you are about to move or relocate. You can toss all your couches, mattresses, desks, shelves, tables, chairs, garage junk, appliances, household items, boxes, branches, brush and more, and we will haul it off to the landfill for you. Our customers use these trailers for many reasons, garage cleanouts, backyard brush and branch removal, attic cleanouts, shed junk removal, getting rid of junk for a loved one who has moved out or passed away, getting rid of old tenants junk, or just general purpose decluttering.
Dimensions:

-16' long

-6.5' wide

-4' tall

-15 cubic yards
Note: dumpster rental prices are NOT prorated and we do not do the loading in this instance. 5,000 lbs max weight, 15 yards. Price includes drop off, pick up, and dump fees up to 3,000 pounds.
Sorry but we don't offer 20,30, or 40 yard dumpsters, but we can drop off multiple trailers on the same day.