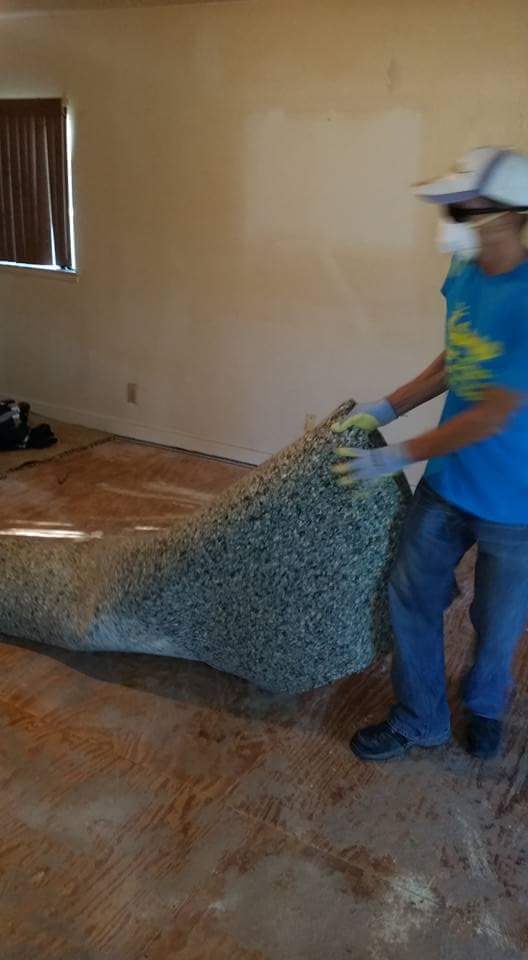 Here at Snap Junk Removal we have been involved in the cleanup of many tenant move out clean ups, eviction clean outs, home flips, and also situations where people are moving out of their own home or remodeling it. Apart from the frequent need for furniture and household trash removal, we also get requested to remove the carpet that was below all this junk as part of our interior
demolition services
. Sometimes the carpet is just old and needs to get replaced, but just as often when we get involved, the carpet has been ruined from mistreatment, trash, and animals. Simply getting carpet cleaners to steam the carpets is often not a viable solution, so the carpet needs to be pulled.
We are happy to provide the service of yanking up the carpet and padding, rolling it up and carrying it out for disposal. Unfortunately, this does take a little extra grunt work and time and we do have to charge a fee above our normal junk removal rates. For most three and four bedroom houses, we charged an extra $300 for the service of ripping up the carpet and padding, not including disposal or dumpster rental. The carpet and padding from a 1500 square foot house should typically take up less than 10 cubic yards of space, if cut up and rolled properly. If you need the tacks removed as well we can typically do that for an extra $250 for most homes.
If you need carpet pulled up and removed, please give us a call at 281-610-6682 for current pricing and estimates, as fees and pricing tend to change over time, especially after covid and increased rapid inflation.
We reserve the right to turn down, or charge extra for carpet that is soiled in animal urine, excrement, and fleas.
Demolition Services