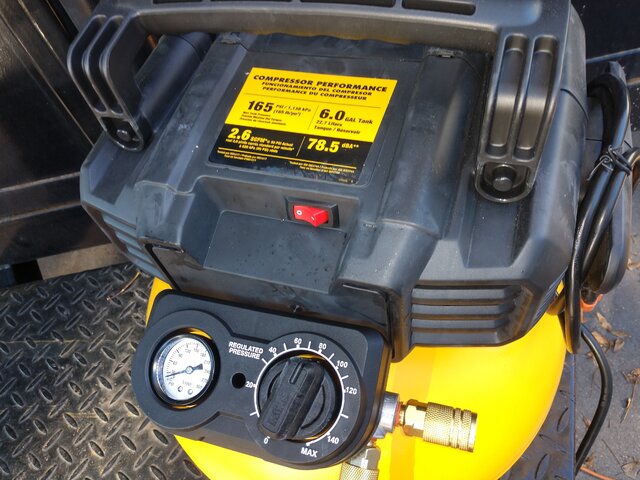 Compressor Rental
We now offer tool rental to go with our dumpster rentals to make some of the jobs you are tackling easier to accomplish!
Dewalt 6 Gallon, 165 PSI, 2.6 CFM - $35
Whether you are redoing some cabinets, putting on a new roof, nailing in some siding, or running miscellaneous air powered tools, a good air compressor is a must for many DIY projects. Rent this air compressor for $35. It has two ports so you can attach more than one tool at the same time.
Price includes drop off and pick up with the dumpster and rental term for as long as you rented the dumpster for. Please set off in backyard or other safe space when you are finished with it and do not place inside dumpster when you are done. Replacement cost for damaged/lost/stolen compressor is $175 plus tax.