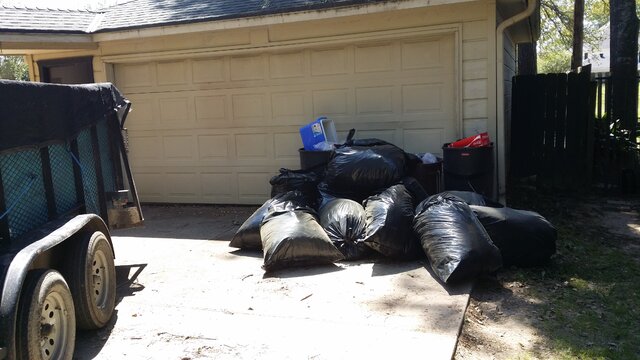 Weekly Repeat Valet Trash Service




Please call to reserve this item

Snap Junk Removal is now offering weekly valet trash service - Order by Phone Only 281-610-6682
For $30 plus tax per a visit ($30 per week, 4 weeks a month), we will come on to your property and remove trash from your back door or side door, or from inside your gate, or from wherever is most convenient for you to place it. No need to walk it to the curb or place it by the street. Price includes up to two 96-gallon trash cans worth of trash. Options for higher volume are available. All trash must be bagged. Call or text 281-610-6682 for questions.
Great for:
Customers or relatives with physical/mobility limitations
Rural areas with lack of reliable trash services
Properties with gates, low powerlines, or other access complications that don't allow regular trash service
Signed agreement and credit/debit card required. Some restrictions apply. Price is limited to within our service area. Household trash only.
Does not include one time service
, construction/remodeling waste, or hazardous waste. We realize that there are much cheaper options for most densly populated areas, this premium service meant for special circumstances where regular municipal trash services aren't always applicable.